Alternator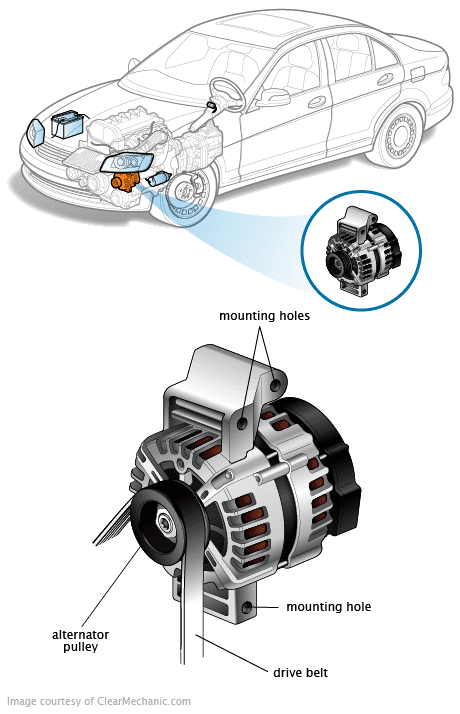 The Alternator (sometimes Generator) produces the electrical power necessary to run your car and recharge your battery while driving.
A used one will have you back up and running in no-time. It will come with a fully functioning electrical system for a much lower cost than a new part.
You may have an alternator failure; if the battery fails to charge while the engine is running or a charging system warning indicator on your instrument cluster.
Make sure to check the wiring and fuses associated with the charging system before jumping into a new alternator.
Buying the used part is overwhelming. Hence, www.txt4parts.com  provides an easy way to compare prices, communicate with junkyards about the part fitment. Your used part buying experience will be easy and hassle-free from local junkyards.
Tech Specification
Professional replacement of the alternator typically costs around $700
It takes the mechanic shop about 1.5 hours to replace the alternator
Doing the work yourself using recycled parts may save you over $650