Exhaust Manifold with CAT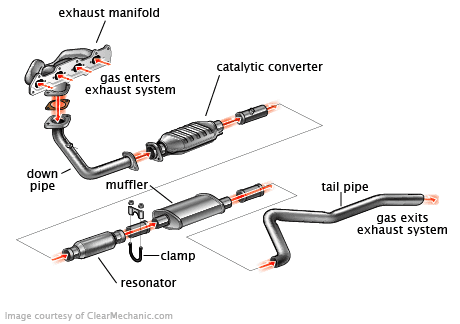 Used OEM exhaust manifolds with CAT ensure a perfect bolt-on fit in your cramped engine bay and like-new performance with no modifications. It should last the lifetime of the car while avoiding the massive markups associated with a new part.
The Exhaust Manifold collects the exhaust leaving your engine and sends it safely to the exhaust system and out of the vehicle. Sometimes, the OEM will include a catalytic converter (CAT) or pre-cat inside the exhaust manifold.
A failing exhaust manifold will leak exhaust into your engine bay. You may see visible smoke under your hood or smell leaking exhaust in the cabin.
This CAT reduces the toxic gasses and pollution released to the environment by catalyzing them into safer gasses.
Customers feel overwhelmed to buy a used part from junkyards. However, www.txt4parts.com provides an easy way to compare prices and communicate with junkyards about the part fitment. Your used part buying experience will be easy and hassle-free from local junkyards.
Tech Specification
Professional replacement of the exhaust manifold with CAT typically costs around $1850
It takes the mechanic shop about 3 hours to repair the exhaust manifold with CAT
Doing the work yourself using recycled parts may save you over $1800