Knuckle Front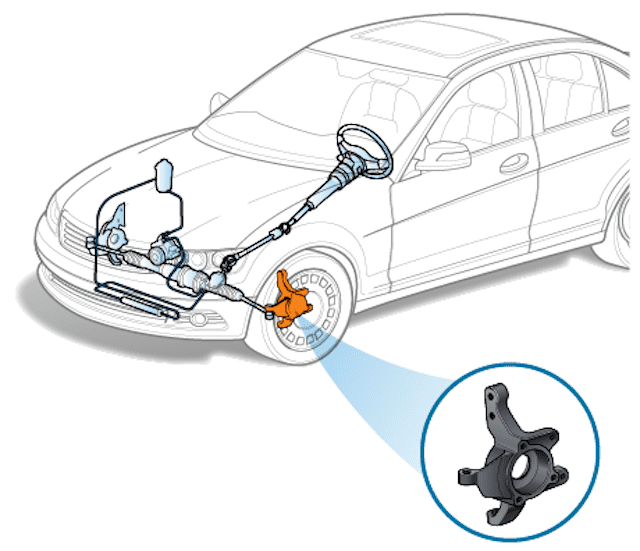 The front knuckle provides a mounting point for your wheel, connecting the wheel to the control arms, struts, springs, and axles while allowing the wheel to turn left and right for steering.
A recycled knuckle will restore like-new performance and last the vehicle's lifetime while saving you hundreds of dollars over a new part.
It's a good idea to install new wheel bearings and any suspension software that attaches to the knuckle. Be sure to inspect your ball joints, tie rods, struts, and sway bar end links as well.
Customers feel overwhelmed to buy a used knuckle front from junkyards. However, www.txt4parts.com provides an easy way to compare prices and communicate with junkyards about the part fitment before purchasing it online. Your used part buying experience will be easy and hassle-free from local junkyards.
Tech Specification
Professional replacement of the front knuckle typically costs around $800
It takes the mechanic shop about 2 hours to replace the front knuckle
Doing the work yourself using recycled parts may save you over $725