Strut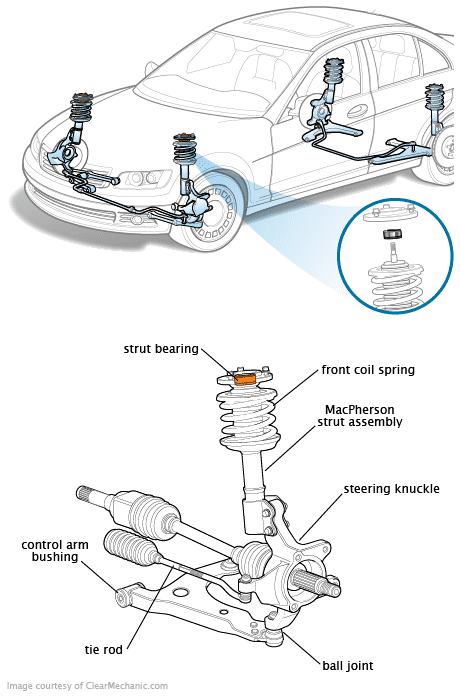 Buying a used strut from a local junkyard will save money and restore your car's original ride quality.
The strut is a structural part of your car's suspension system that dampens the springs' movement to minimize bouncing and oscillations. It also provides structural support between the vehicle's knuckle and body.
Struts will typically need replacement between 50,000 and 100,000 miles.
When replacing a strut, replace the strut mount, and strut bearing (for a front mounting). Also, carefully inspect the rest of the suspension system. Like all suspension components, make sure to get an alignment after replacement.
Customers feel overwhelmed to buy a recycled strut from junkyards. However, www.txt4parts.com provides an easy way to compare prices and communicate with junkyards about the part fitment before purchasing it online. Your used part buying experience will be easy and hassle-free from local junkyards.
Tech Specification
Professional replacement of the strut typically costs around $800
It takes the mechanic shop about 1.5 hours to replace the strut
Doing the work yourself using recycled parts may save you over $650