Front Door Regulator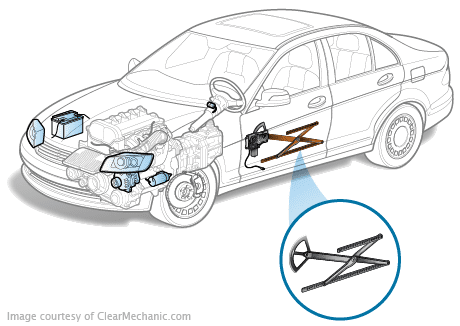 The front door window regulator transmits the window motor's rotating motion to the vertical motion needed to move the window up and down.
A window regulator has several moving parts, and a recycled regulator can quickly repair the regulator issue. A failing front door regulator may be slow to open or shut the window. Often, it may not open or close the window at all.
While replacing the regulator, make sure that the window motor is still good. Also, take a close look at the wiring, especially in the door jamb.
Buying the used part is overwhelming. Hence, www.txt4parts.com provides an easy way to compare prices, communicate with junkyards about the part fitment. Your used part buying experience will be easy and hassle-free from local junkyards.
Tech Specification
Professional replacement of the window regulator typically costs around $300
It takes the mechanic shop about three hours to repair the window regulator
Doing the work yourself using recycled parts may save you over $250